Preparing for the Pent Up Demand - Are You Ready?
Tuesday, June 16th at 2:30pm PT
with Debbie De Grote
Co-Founder & CEO of Forward Coaching
On this webinar you will discover:
How to help your past clients and sphere find positive opportunities in the spring and summer market
The right scripting and approach to show up as their wise advisor
Choosing your 3-5 key prospecting sources that will provide the most impact in the remainder of 2020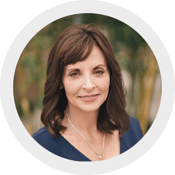 Debbie De Grote is the co-founder and CEO of Forward Coaching and has conducted over 80,000 coaching calls in her career. She is also an author, keynote speaker, and a preferred Coach to many large companies and brands.